It's James again. In this post, I'm going to introduce you to two new wapuus that I had a chance to work on for our friends over at Mindsize. As always, I'm showing the sketches, thought process, time-lapse, and of course, the final illustrations. Bonus, there may be pins.
Who's Mindsize
Mindsize is an e-Commerce consultancy whose mission is to help store owners run more-intelligent online businesses through the design, development, optimization, and management of their online stores, and the creation of custom software that solves specific pain points within their organizations.

Mindsize.me
Mindsize Custome Wapuus
With the recent expansion of the Mindsize crew, Zach Stepek, Co-Founder and CEO, wanted to do something nice for the team. The timing worked out perfectly with the last order of pins for #WCUS, too.
The Request
The Mindsize team wanted their own version of the dev wapuu with a couple of requests:
Brain Beanie
Dev Hoodie
Sweet Kicks
Holding Their Logo
No Beards
Zack also threw in a wild card. He asked us to try something new if we felt inspired – something that says eCommerce, performance, and fun. We think we nailed it, but more on that later.
Mindsize's Dev Wapuu
This wapuu has a couple of things you might not notice at first, but the details really make it pop. Like, this wapuu is actually wider and taller than most other wapuus. Its ears are a little stubbier and droop down.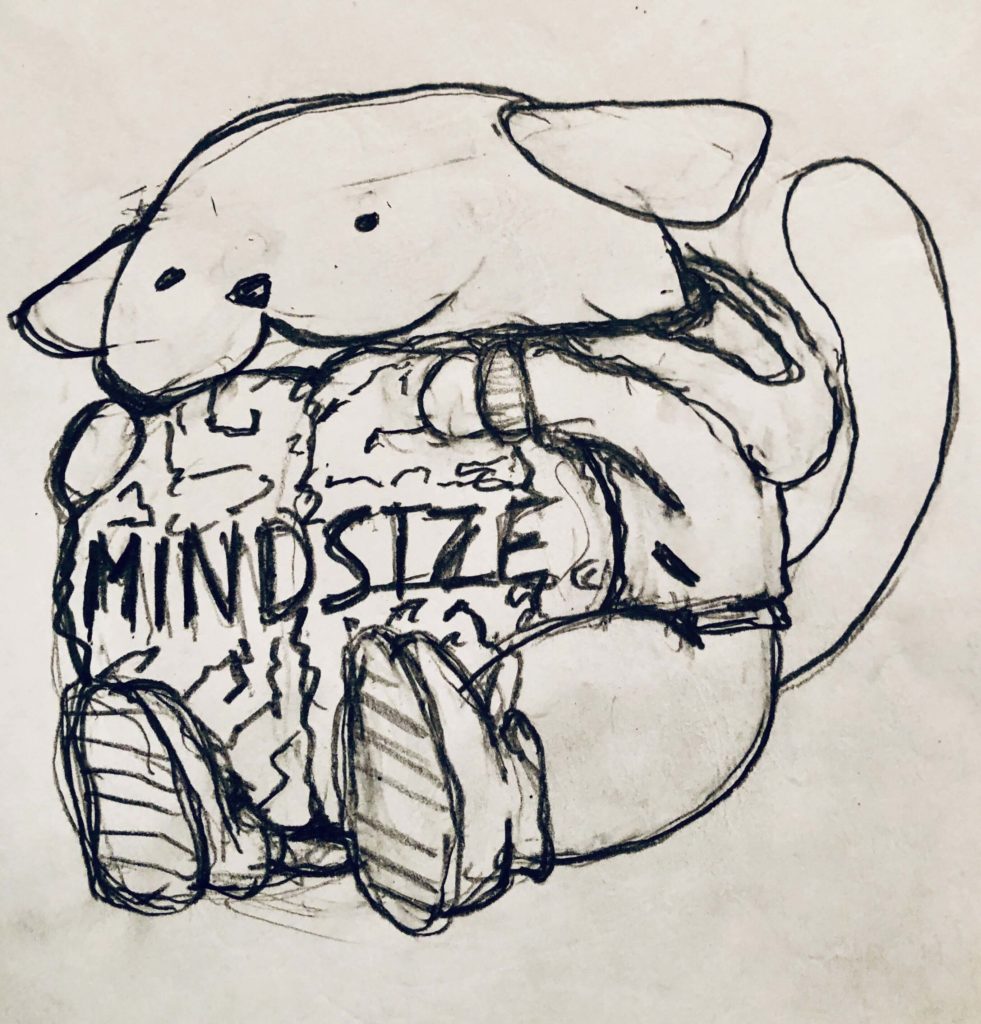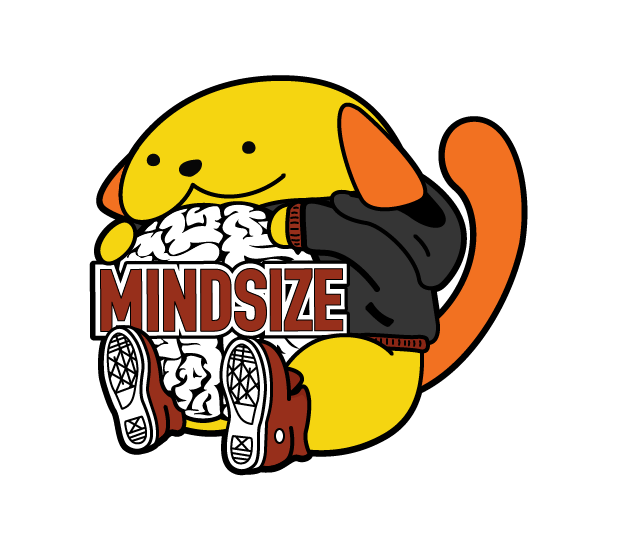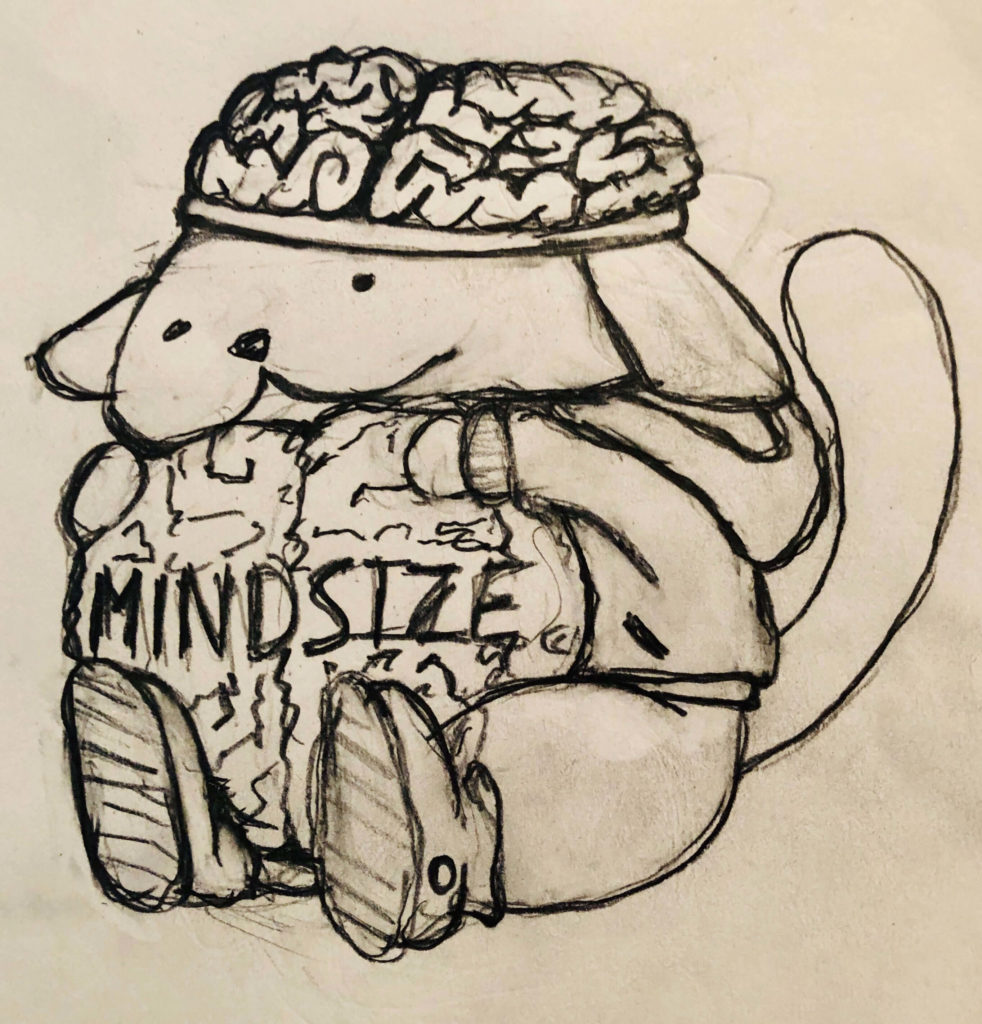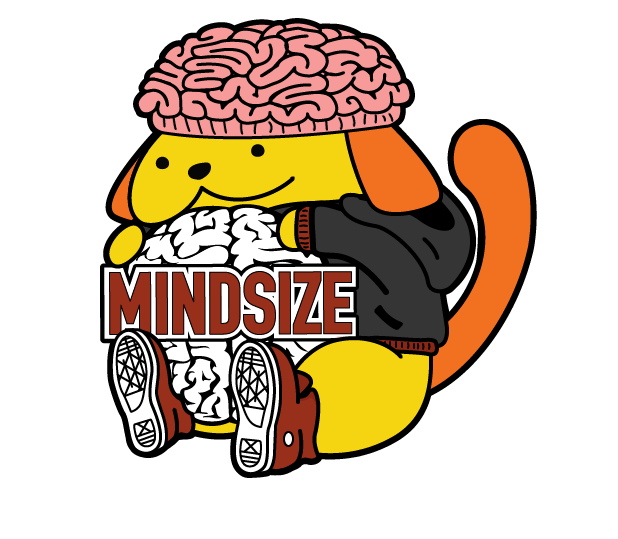 I also brought Mindsize brand colors in on the shoes and the hoodie. Zach has a thing for Converse. so we matched the sole patter. And to top it off, we added the Brain Beanie
Mindsize's Rocket Cart Wapuu
The wild card. "Something new, something inspired. Something that says eCommerce, performance, and fun." – Zach
What says all those things?
Yep, Rocket Cart.
The first sketch below was the very first idea. It was drawn quickly as part of a brain dump. After a couple of hours of sketching, I came back to the first idea and re-drew it from the side angle.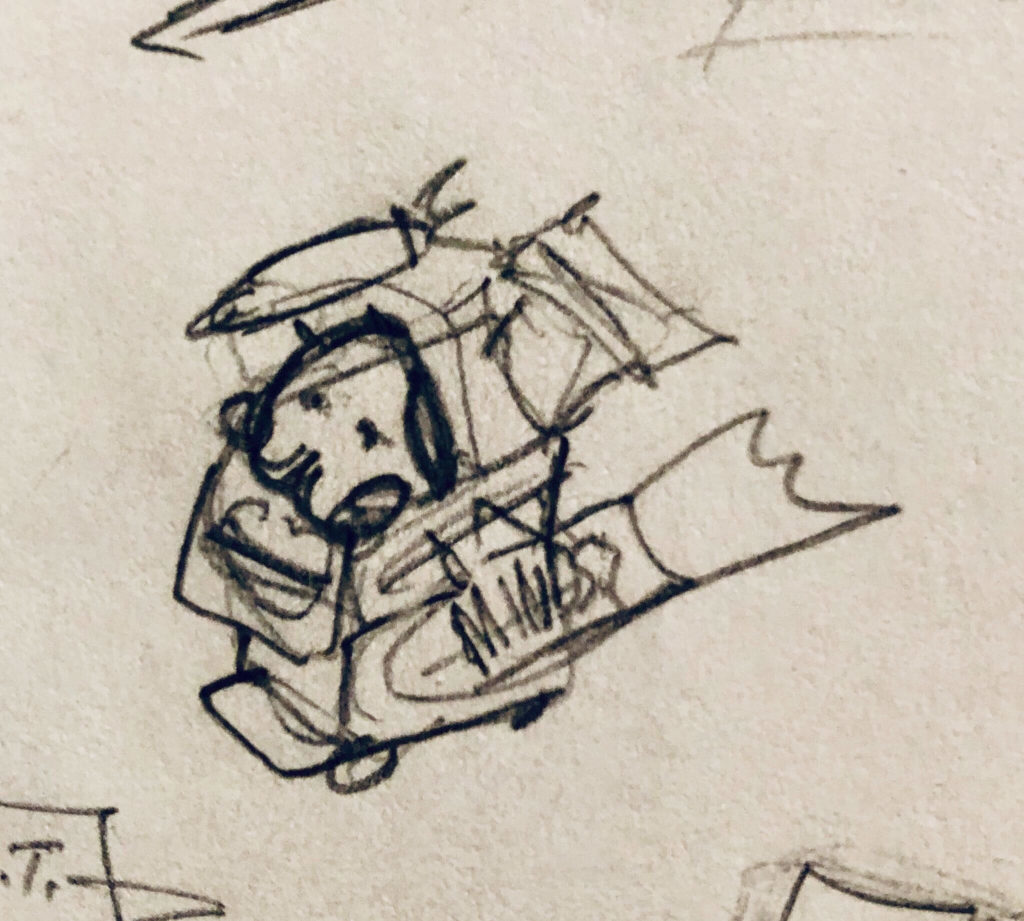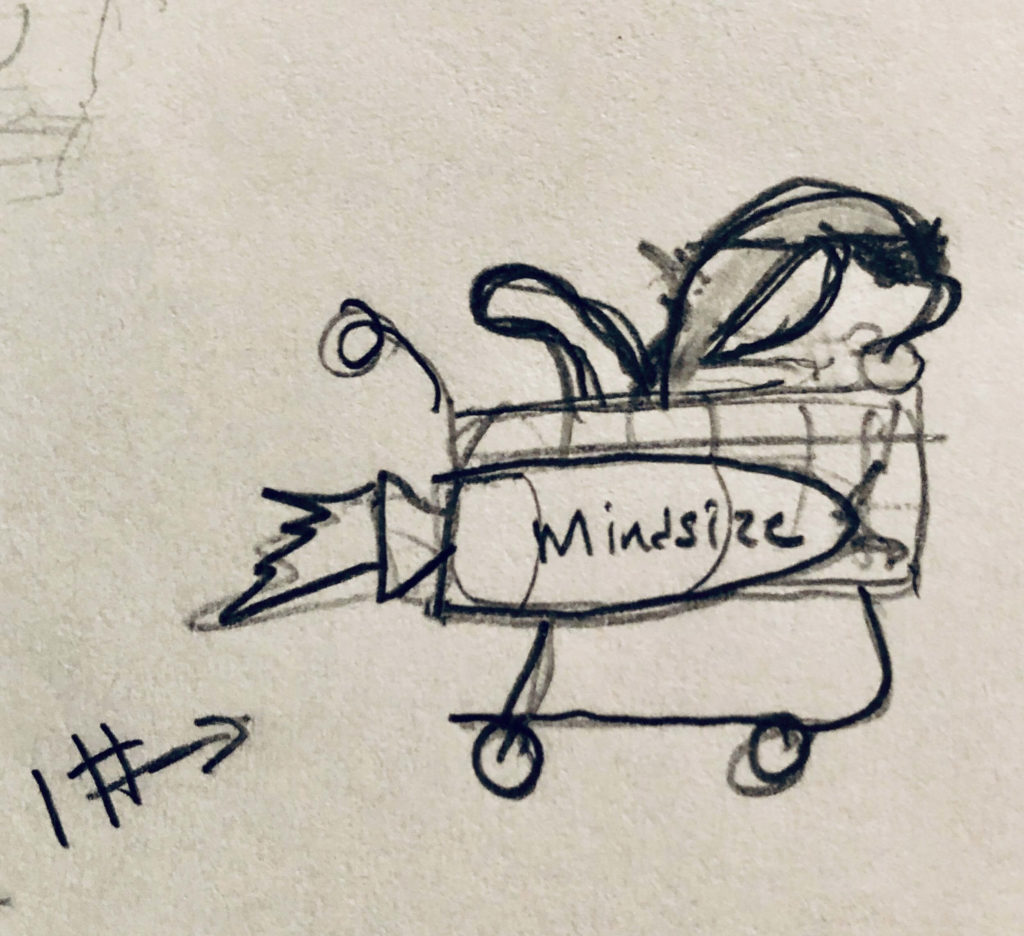 The new angle really sold the idea in a much simpler fashion. Both of the above sketches are under 2 inches tall.
I would show the other sketches, but I'm hoping to reuse some of the ideas in the future.
The sketch below is a more to-scale rendition of the final illustration. It's cute and we all loved it, but if the little fella is going to go that fast, there should be eye protection involved. Also, a scarf. No one catches a bug. Lastly, I had to make the rocket larger to add in the full Mindsize logo.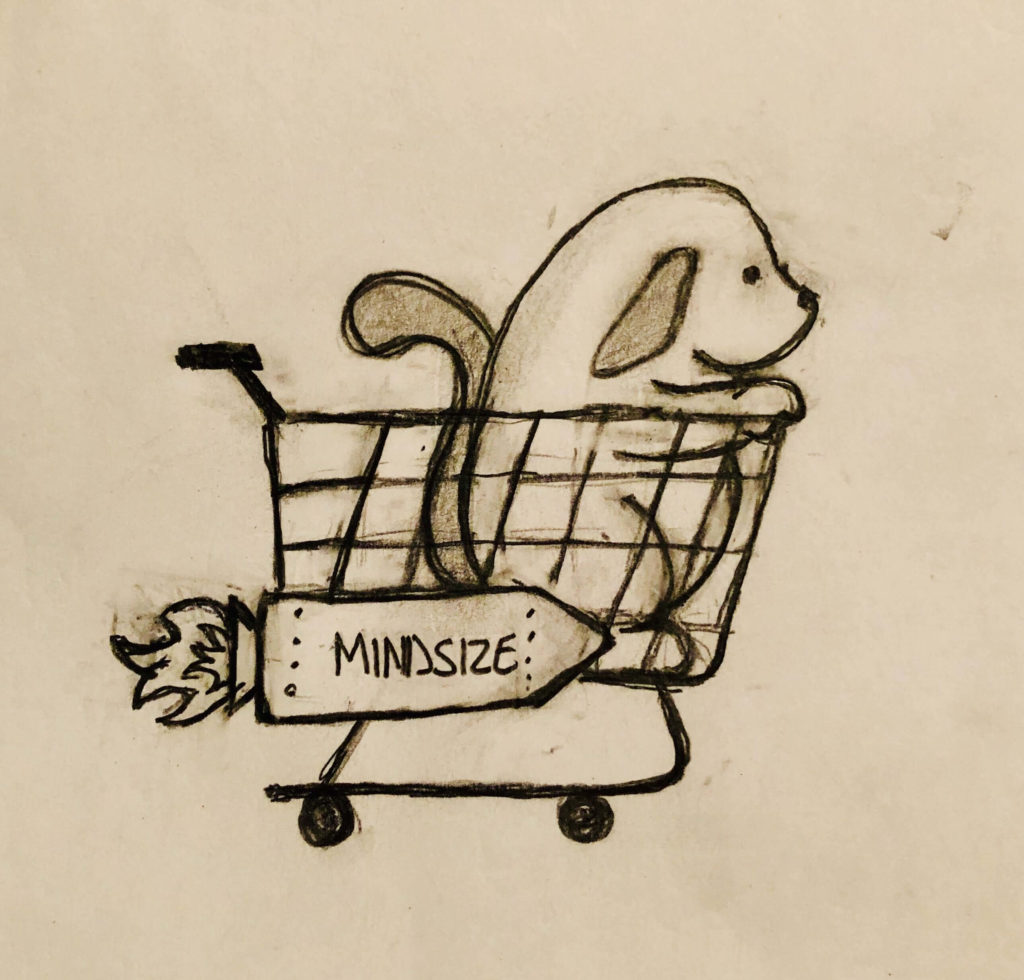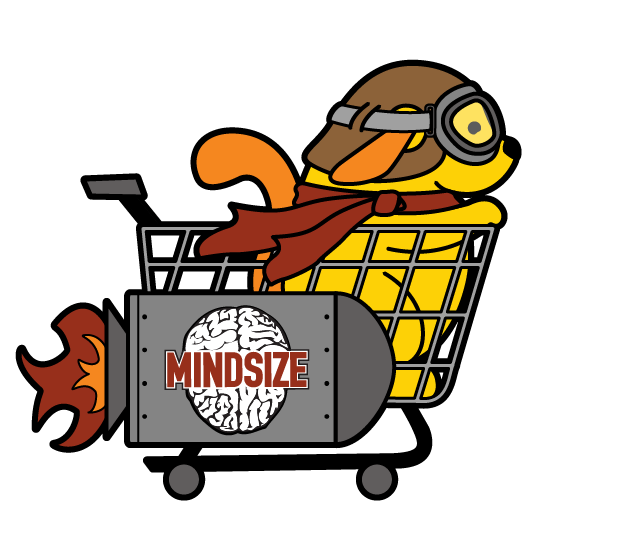 Of course, speed is not the only thing that's important when it comes to performance, but having a faster site will increase conversions.

Mindsize Offers Performance and Optimization Services.

#ProTip #NotAPaidAd
Time-Lapse
It's better with the sound on. The music takes it to 11.
A little bit of sad news. The second half of the hoodie wapuu video got corrupted on save. Maybe one day we can fix it – 4.4gigs of not loading media #sadface
Pins
And of course, once the wapuus were done, we had to make matching pins.
Rocket Cart Wapuu Pin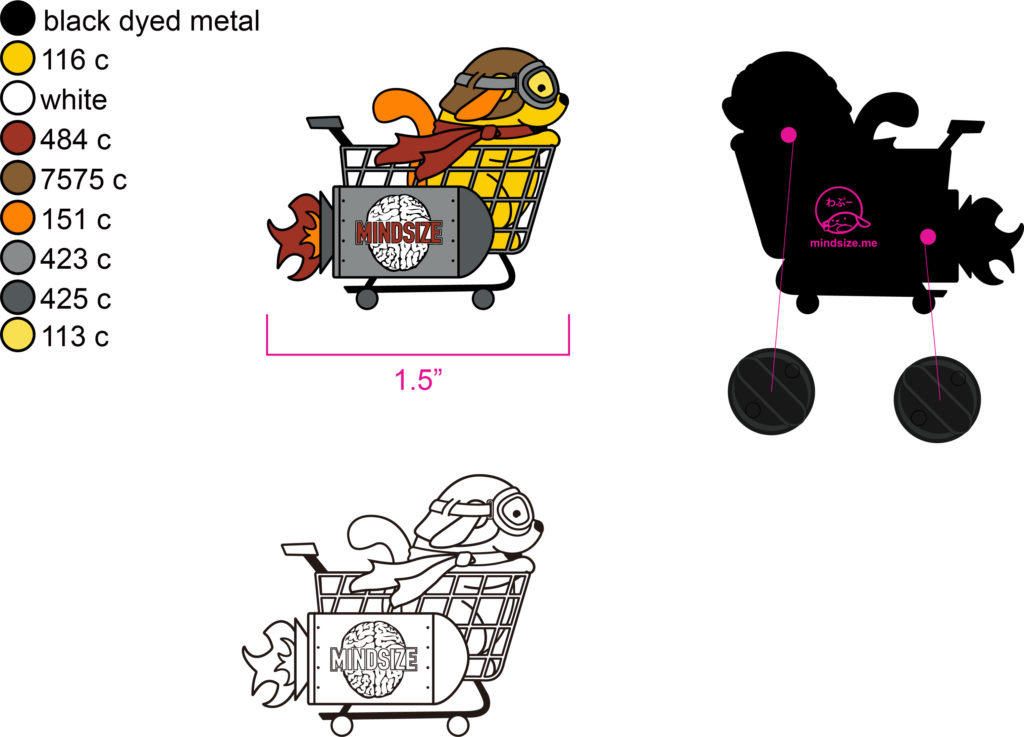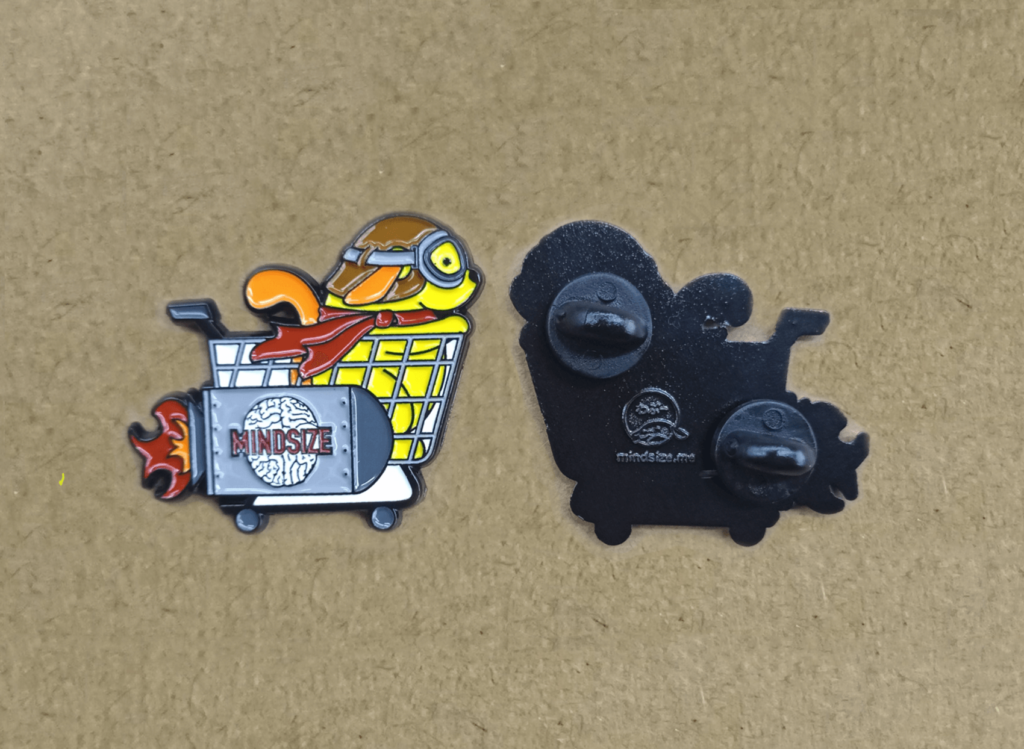 Brain Beanie Wapuu Pin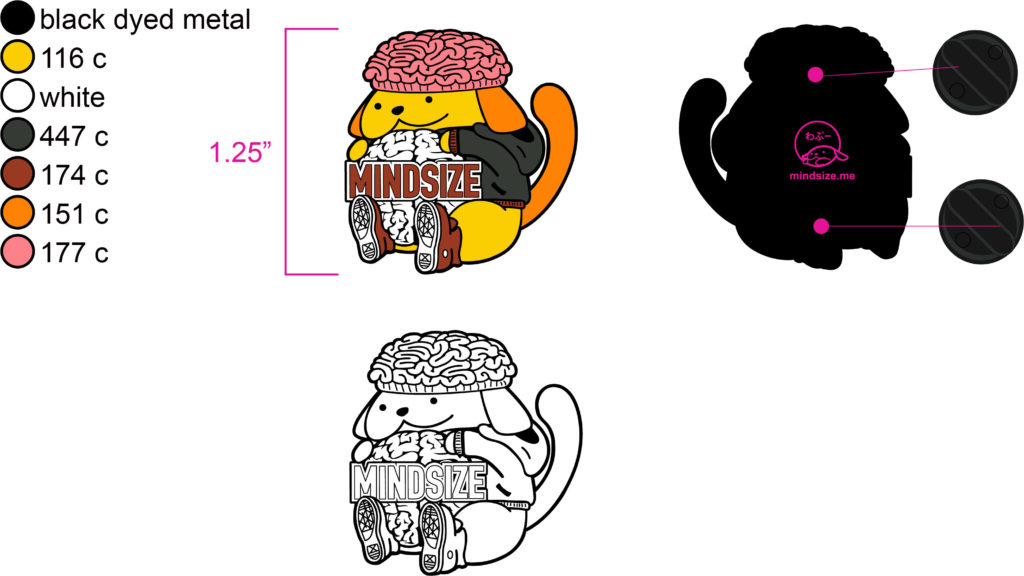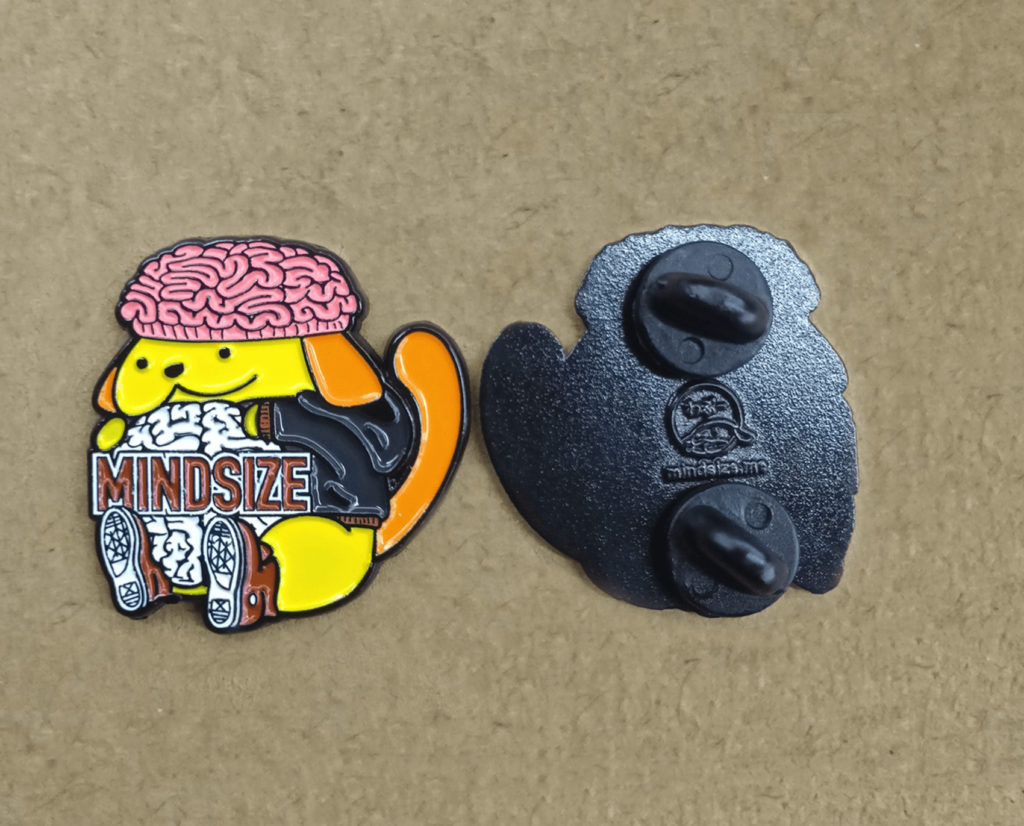 As always, we added 20 of each to the shop. The sad news is we did not make enough to give any away at events. The good news is Mindsize has at least 300 of each – even more reason to talk to them at a WordCamp.
What do you think of the new wapuu family additions?
Let us know in the comments below or share them on social media.
Mindsize's wapuus were created on a commission basis. If you're looking to have a custom wapuu designed for your brand, let us know! Your support helps grow the community.