WordCamp Jacksonville has a special place in our hearts. They were the first WordCamp to ever have official wapu.us pins at their WordCamp, and all years since!
Check out their newest wapuu Wamuu!
Created by Laura Phillips @smartaleckL
We made a pin!
The Wamuu she designed for #WCJAX this year is one of my favorite #wapuu. pic.twitter.com/U5NAiMQ3CA

— Stephanie Brinley (@sjbrinley) April 10, 2018
Camp Highlights
We love a good WordCamp talk, but we tend to hangout in the hallway track more. However, we were able to catch a couple talks this year and would never miss a keynote!
Gutenberg Block Basics
Josh Pollocks talk on @theGutes – "Gutenberg Block Basics"
Learning about @thegutes via @Josh412 at @WordCampJax #wcjax pic.twitter.com/77XFI7toRJ

— James Tryon (@JamesTryon) April 7, 2018
TWO SIDES OF THE SAME COIN
Mike Demo's talk on Open Source – "TWO SIDES OF THE SAME COIN"
Just a little #opensource Demo #WCJAX pic.twitter.com/552dXqG9TJ

— James Tryon (@JamesTryon) April 7, 2018
Hanging Out at KidsCamp
We took a break from all the networking and visited the next generation of coders, designers, and innovators. #WCJAX had a large group of kids for KidsCamp. The whole classroom was full. We let everyone in the room blindly grab 2 pins from and encouraged trading.(Even the parents and Volunteers)
Popsicles
You know what's nice on a hot and humid Florida afternoon? Of course you know because you already read the heading. But not just any popsicles, all organic made, and ran by a local small business.
My favorite part of #wcjax is popsicles!! pic.twitter.com/us91i4f4LV

— Gaz Kovar (@binarygary) April 7, 2018
Thanks for the yummy popsicle #wcjax pic.twitter.com/iuzuzNLrhK

— look2jj (@look2jj) April 7, 2018
Keynote
Nathan Ingram – "THE CHALLENGE OF CHANGE: HOW TO THRIVE IN THE NEW WORLD OF WORDPRESS"
Keynote// The Challenge of Change: How to Thrive in the New World of WordPress
Listening to @nathaningram give a great #keynote at @WordCampJax pic.twitter.com/DVsSy6DEBT

— James Tryon (@JamesTryon) April 8, 2018
Old and New Friends
It's always fun getting to see old friends!
Hanging out with @boldgrid and @ithemes at #WCJAX also @daniel_iser #Boldie pic.twitter.com/gcDnU4Pft6

— James Tryon (@JamesTryon) April 7, 2018
Pressable Pressapuu Pin
Oh yeah, this was also the world premiere of Pressable's Pressapuu Pin. Coming to a WordCamp near you. We may have a couple in the shop if you can't wait to meet the Pressable team in person.
https://twitter.com/Pressable/status/982673775337472000
Social Gatherings
WordCamp Jacksonville did something unique. They opted to have their official after party on Sunday afternoon. This was a really cool and fun change to the norm. That's right, we all went outside during the day and socialized!
Unofficial After Party
Since the after party was on Sunday, this left Saturday evening wide open. With permission from the local camp organisers, Wapu.us teamed up with Pressable for enjoyable pizza and beverages at Mellow Mushroom. Not sure what was better, the food, the drinks or the company.
Thanks again for your support Pressable and a wonderful dinner with friends.
We are impressed (get the pun?) with the community here at #WCJAX.

Thanks for co-hosting this get together, @wapuus.

Photos by @JamesTryon. pic.twitter.com/PM3KFQyKk3

— Pressable (@Pressable) April 7, 2018
Official After Party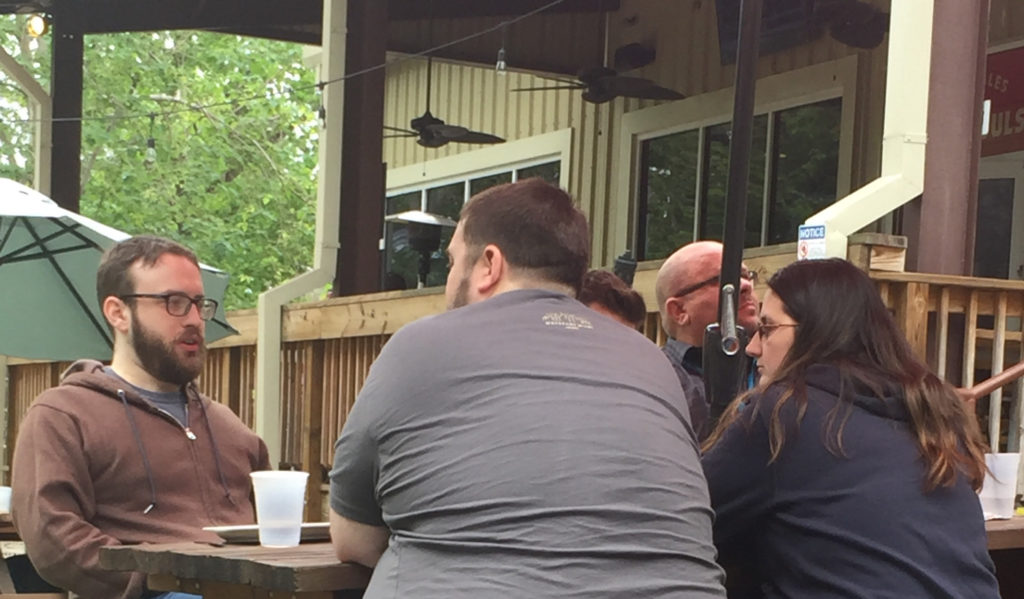 The official after party was held at Wicked Barley Brewing Company on their patio. It turned out to be much colder than anyone ever expected. Any hints by the name of the venue, their beer was amazing. The food was great too, but due to the weather not as many people showed up. There was a lot of extra food left and campers all got to go boxes. No food was wasted!
https://2018.jacksonville.wordcamp.org/session/after-party/
What do you do with a bunch of leftover pork and veggies from #wcjax lunch? You make a pizza. pic.twitter.com/uROuVg5NdT

— James Tryon (@JamesTryon) April 9, 2018
Unofficial After After Party
With the after party being Sunday early afternoon, that left most the afternoon open for anyone not heading home already. BoldGrid setup a nice TopGolf outing for anyone still in town.
Not sure we say this enough, but we do love our sponsors. Without our sponsors our community would be a completely different landscape. Thank you BoldGrid for everything you do for us.
Hey @WordCampJax join #BoldGrid @mpmike and @wapuus at @TopgolfJax SUNDAY at 3:30 PM. 2 hours of bay play is covered. ⛳ pic.twitter.com/AMzZNdXGdk

— BoldGrid (@boldgrid) April 7, 2018
The @boldgrid and @wapuus event after @WordCampJax #WCJAX pic.twitter.com/Bn5blgAv4z

— Mike Demo (@mpmike) April 8, 2018
Thanks Organizing Team!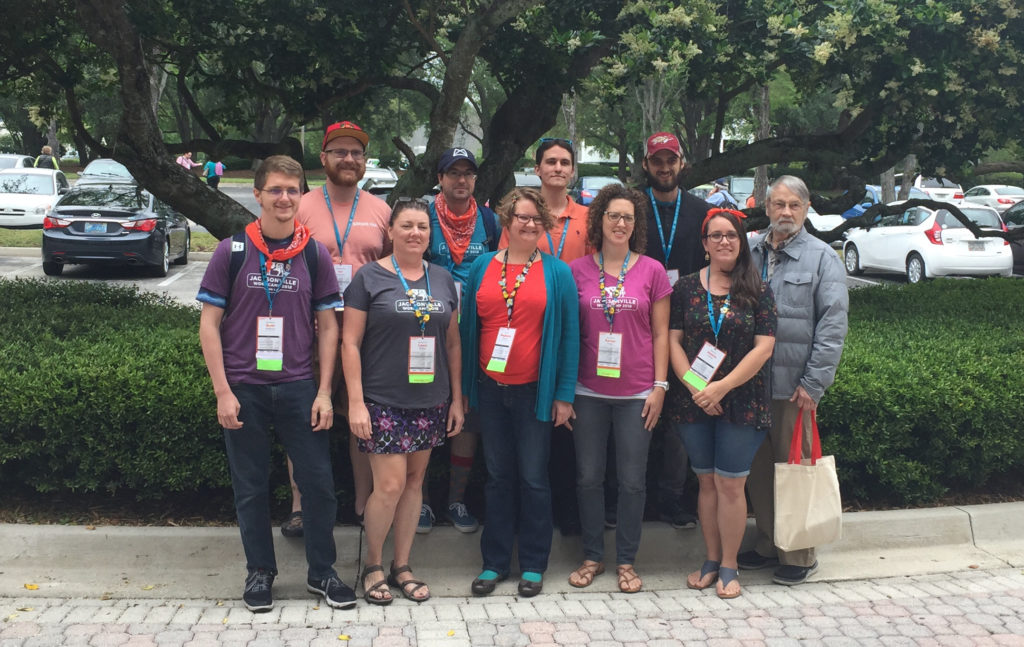 Organizing a WordCamp is a lot of unbillable, thankless work. WordCamp Jacksonville, you are one of our favorite camps and are already looking forward to next year!
Thanks
Team Wapu.us