What is a wapuu? What classifies a wapuu versus another type of WordPress or WordCamp mascot or icon?
These cute Japanese monsters — wapuus — began as the Japanese WordPress community mascot. (More about the origins on our History page.) As WordCamps and other events embraced wapuu, their fame spread around the world.
So What Constitutes a Wapuu?
Most wapuus are little creatures that are slightly modified to make it easier for them to hold or interact with elements. They are cartoon characters, more so than a logo or icon, so they need to be fluid.
There are no rules for how to make your wapuu design, but there are guidelines for what constitutes a wapuu on the Wapu.us Field Guide & Trading Post. There are no limitations on colors, species,  props, or size. In theory, a wapuu can be 3 inches or 10,000 pounds! It's really the eyes, nose, and mouth that are distinctive areas in wapuus.
Guidelines for Wapuus on the Wapuu Field Guide & Trading Post:
Shape of the lips 
All wapuus have a distinctive lip shape.
Nose
All wapuu noses are the same shape, regardless of the species. But a nose not mandatory.
Eyes
Eyes must be a solid color, usually black and beady; there can be no white in the pupil.
Border thickness of the illustration (depending on artistic style)
Most Wapuus need a border, depending on the art style. Usually, it's 1.5 the thickness of all internal lines. The outside border is usually double the thickness of the inside lines. This may depend on the style, and it would not apply to 3D designs.
Body Shape.
Typically, wapuus has a rounder shaped figure.
Wapuus that do not meet the guidelines can be added to the Wapu.us Field Guide and Trading Post site, but they will be clearly labeled as Fanon.
Examples of Wapuu Fanon: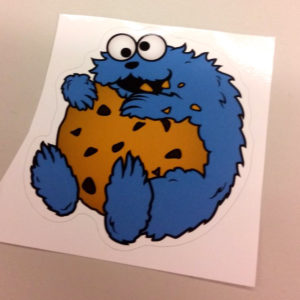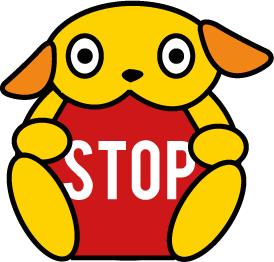 Just to be clear, we encourage creativity and we love seeing other artists' work. If a wapuu does not meet the guidelines, it can still be added to the GitHub repo and it's welcome on this site. It will just be labeled accordingly.