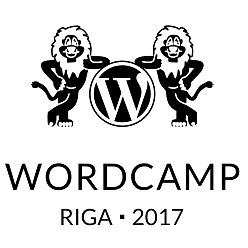 Buy Tickets
WordCamp Riga will be held on 25th and 26th of November 2017 for the second time.
The 2-day conference is a great event for everyone who is interested in WordPress and the internet, for entrepreneurs and users, for designers and developers, for web agencies and freelancers, for business owners and bloggers. At WordCamp Riga you can meet the local and international WordPress community.
WordCamp Riga is a non-profit event, organized by open-minded people and volunteers that share a passion for WordPress.
Have anything to add to the page? Send us all your photos, video, content, etc.
Click here to submit what you have and we will add them to the site.
---