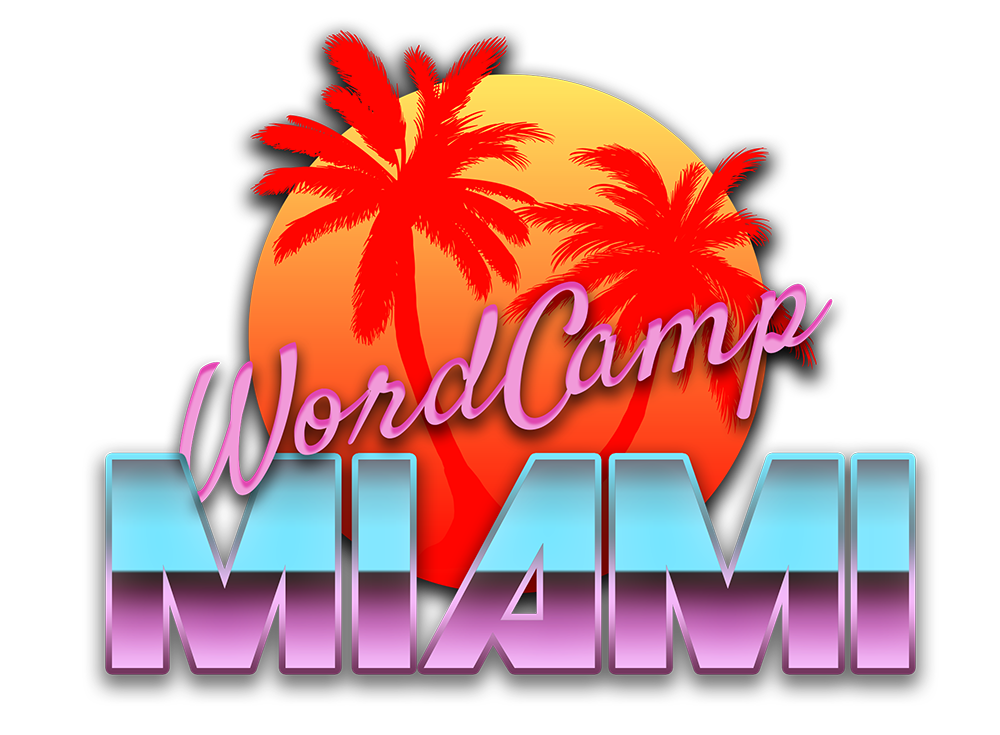 WordCamp Miami has become one of the largest tech related events in South Florida, and among the largest WordCamps in North America. In 2016, WCMIA brought over 800 bloggers, designers, developers, and together from across the area and beyond into sunny South Florida. Surrounded by beautiful weather along with a fun and addictive nightlife, Miami is a great location for WordPress folks – both new and old – to get together and share knowledge.
In 2017, we are keeping the event fresh and interesting. WordCamp Miami is reinventing itself with new session formats, new speakers and plenty of new friends. Not to mention some surprises as well. Join us!
---
Related Wapuus
---
Related Swag
Have anything to add to the page? Send us all your photos, video, content, etc.
Click here to submit what you have and we will add them to the site.
---