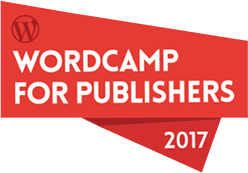 What is WordCamp for Publishers?
WordCamp for Publishers is a community-organized event bringing together folks who use WordPress to manage publications, big or small. This event will empower participants by coaching them on best practices, and encourage collaboration in building open source tools for publishers.
Who attends WordCamp for Publishers?
Anyone who actively manages a publication with WordPress will benefit from attending this event. Tracks will appeal to engineering, product, and editorial teams. Our speakers and attendees will come from national media organizations and smaller publications.
Have anything to add to the page? Send us all your photos, video, content, etc.
Click here to submit what you have and we will add them to the site.
---