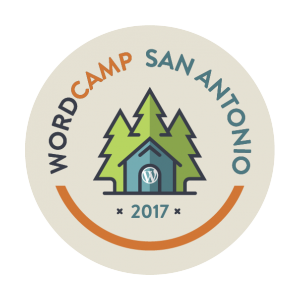 Buy Tickets
WordCamp San Antonio is a community organized WordPress event running for the third year. The event is tailored anybody who uses, builds or simply has an interest in WordPress; including bloggers, developers and end-users. All levels of experience from beginners to professionals are welcome.
WordCamp San Antonio 2017 will be a bit different than years before – we will be having our first two day event. The first day will be seminar style where you can sit through a wide variety of topics in different tracks such as beginner, designer/developer, business owners and SEO enthusiasts, and bloggers/users. The second day will be a workshop day where attendees can come to dig into a specific topic and really get hands-on. We will have professionals on premise to help you throughout both days if you want to talk about a specific issue you are having or just need general advice on a topic. Don't forget about the free swag from us and our amazing sponsors! We hope to see you guys later this year!
Have anything to add to the page? Send us all your photos, video, content, etc.
Click here to submit what you have and we will add them to the site.
---