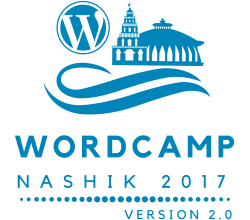 Buy Tickets
Nashik is country's most promising city, Apart from being Wine Capital of India, and renowned for its Heritage, Nashik is moving forward to make its roots stronger in the field of IT. Nashik is one of the few upcoming locations that offer good connectivity, excellent availability of talent and ready infrastructure for companies look at setting up their units in the shortest possible time.
WordCamp Nashik will provide a platform for WordPress users and business owners the opportunity to connect with people in their own community, as well as those who have traveled in to the event, a chance to network, connect, collaborate and learn from each other.
Have anything to add to the page? Send us all your photos, video, content, etc.
Click here to submit what you have and we will add them to the site.
---