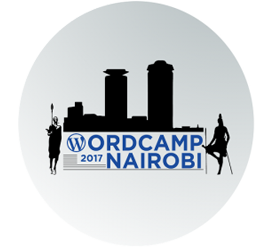 Buy Tickets
WordCamp Nairobi 2017 will be an informal, locally-organized event that will bring together WordPress users from Nairobi and areas around. We will host, bloggers, WordPress core developers, and Designers for a two-day event on WordPress.
WordCamp Nairobi 2017 is scheduled to take place on November 4th to 5th 2017 in Nairobi, Kenya. This year's WordCamp will feature distinguished speakers and a variety of interesting topics touching on blogging, design, and programming on the WordPress platform. Join us in Nairobi – The Tech-Hub of Africa also known as the Silicon Savanah.
Have anything to add to the page? Send us all your photos, video, content, etc.
Click here to submit what you have and we will add them to the site.
---