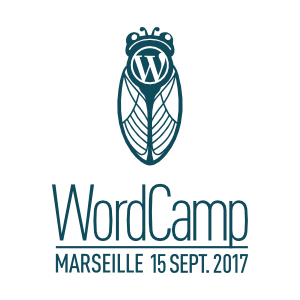 Buy Tickets
Nous avons le plaisir de vous annoncer l'ouverture du 1er WordCamp de Marseille le 15 septembre 2017.
Rejoignez-nous à l'EMD (Ecole de Management) pour cette journée de conférences autour de WordPress.
Vous y rencontrerez des utilisateurs de WordPress comme vous qui viendront partager dans la bonne humeur leurs connaissances et leur expérience.
Les inscriptions pour l'évenement sont sur 2017.marseille.wordcamp.org.
Soyez les premiers à soutenir votre communauté et à développer ce pôle marseillais pour curieux et experts de WordPress !
We are pleased to announce the opening of the 1st WordCamp in Marseille on September 15, 2017.
Join us at the EMD (Management school) for a day of talks and good humour.
You will meet professionals and self-taught who will testify to their knowledge and experience of WordPress.
You can buy your tickets on 2017.marseille.wordcamp.org
Be the first to support the WordPress community to develop a new event in Marseille for the curious and connoisseurs alike!
Have anything to add to the page? Send us all your photos, video, content, etc.
Click here to submit what you have and we will add them to the site.
---