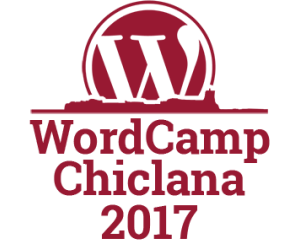 Buy Tickets
Estamos encantados de poder anunciar la primera WordCamp de Chiclana y también de la provincia de Cádiz, en España.
Chiclana se encuentra al sur del sur, en un paraje natural de increíble belleza, playas eternas de arena blanca, calas de ensueño e historia que se remonta miles de años, a menos de 20 km de la legendaria ciudad de Cádiz.
Estamos orgullosos de poder mostrar la estupenda y activa comunidad WordPress de que dispone Chiclana y Cádiz en general. Personas con muchas ganas de trabajar, de prosperar y de ayudar a otros a que conozcan los beneficios del software libre.
Os esperamos los días 7 y 8 de octubre de 2017, para que disfrutéis de la hospitalidad chiclanera, de su gente, sus costumbres, su gastronomía única y sobre todo, de nuestras ganas de compartir conocimientos y experiencias.
¡No faltes a la cita!
Have anything to add to the page? Send us all your photos, video, content, etc.
Click here to submit what you have and we will add them to the site.
---