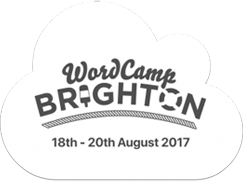 WordCamp Brighton is returning for a second year and we're very excited to welcome everyone.
This summer, we're organising a three-day, seaside, WordPress extravaganza. ?☀️⛱
It'll be a relaxed, inclusive and fun weekend with a diverse range of talks, a day of workshops, and a contribution day. See you in August!
Have anything to add to the page? Send us all your photos, video, content, etc.
Click here to submit what you have and we will add them to the site.
---