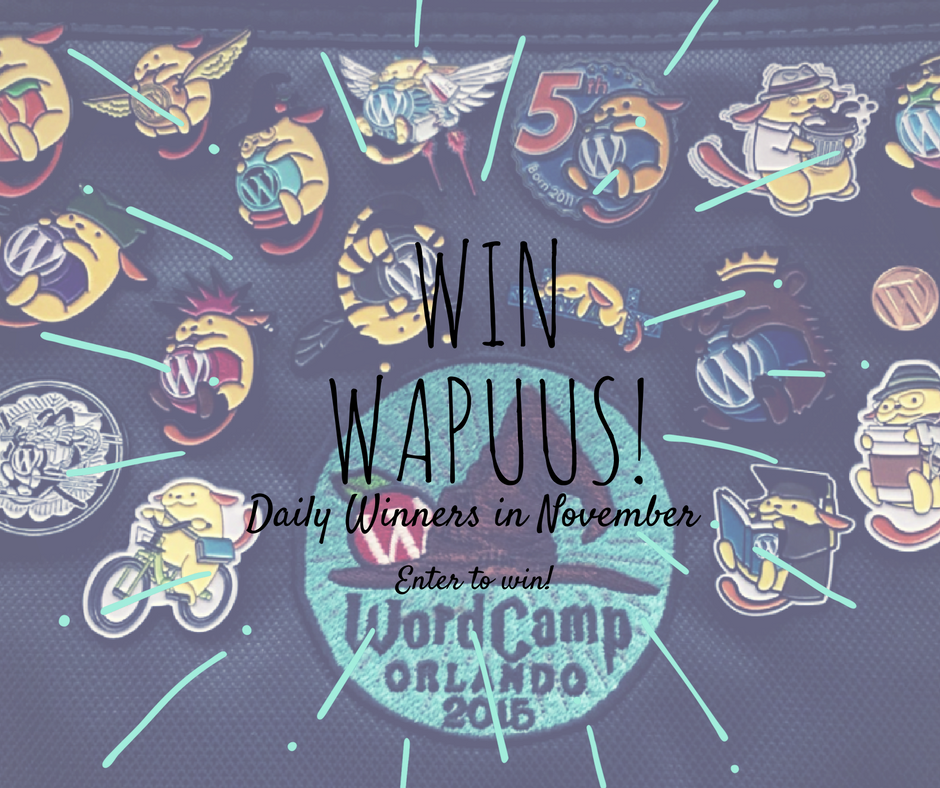 We are excited about the launch of Wapu.us. With the launch, we're doing a "Pin a Day Give Away" contest for the month of November.
Since Wapu.us is a community tool, let's get everyone involved.  The more you help us update Wapu.us, the greater your chances are to win.
Prizes
Monday through Thursday – 1 wapuu pin per day
Fridays – 3 pack of wapuu pins
Thanksgiving – 12 single wapuu pins
Black Friday – 6 pack of wapuu pins
Submissions
Log in with facebook or a simple Name and Email.
Do some or all the tasks to get more chances to win.
Some entry options are limited to 1 time each.
Others are limited to once per day, and we encourage daily reentry.
Entries are compounded not deleted daily.
Winners
Winners will be notified via email.
Winners will be announced the next business day.
Winners will be announced on social media and other promotional tools.
We will verify winners submissions before notification sent.
Shipping cost is limited to standard ground USPS rates.
The winner can pay for rush shipping, if desired (max $10 shipping).
Thanks for your participation, helping us grow our site, and for giving your time back to the community. Follow us to stay up today.
— Wapuu Team